Pool Maintenance Boise ID - Keeping your pools in great shape
A swimming pool is an excellent addition to your home, but similar to other furniture or things, it has to be maintained regularly and adequately. It is not something you can just leave alone when you buy, and it will work fine. Remember that it contributes to your home's function and beauty, and when it is dirty or broken, it will ruin your property's overall aesthetics. You might think that calling professionals to do the job is always necessary, but in fact, you can do some ways to maintain your pool, and our Pool Maintenance Boise experts will provide you with some techniques that you can do by yourself below.
Skim off the leaves and other debris
It is essential that this task is done every day. When you see leaves in your pool water, you must remove them immediately. Get your skimmer and take all the debris out because if any dirt is left there for quite some time, it could make the water unclear and have an undesirable smell, making the air quality in that area terrible. If you do not have a skimmer yet, we highly recommend that you purchase one; we usually advise pool owners to use a long-handled leaf skimmer to take any debris floating off the surface. It is best to skim them before they even sink at the bottom, where it would be more difficult for you to clean. And for a tip, we suggest you use a pool cover to protect it from any debris falling. This is perfect, especially if you are not planning to use it for a long time or not during the swimming season.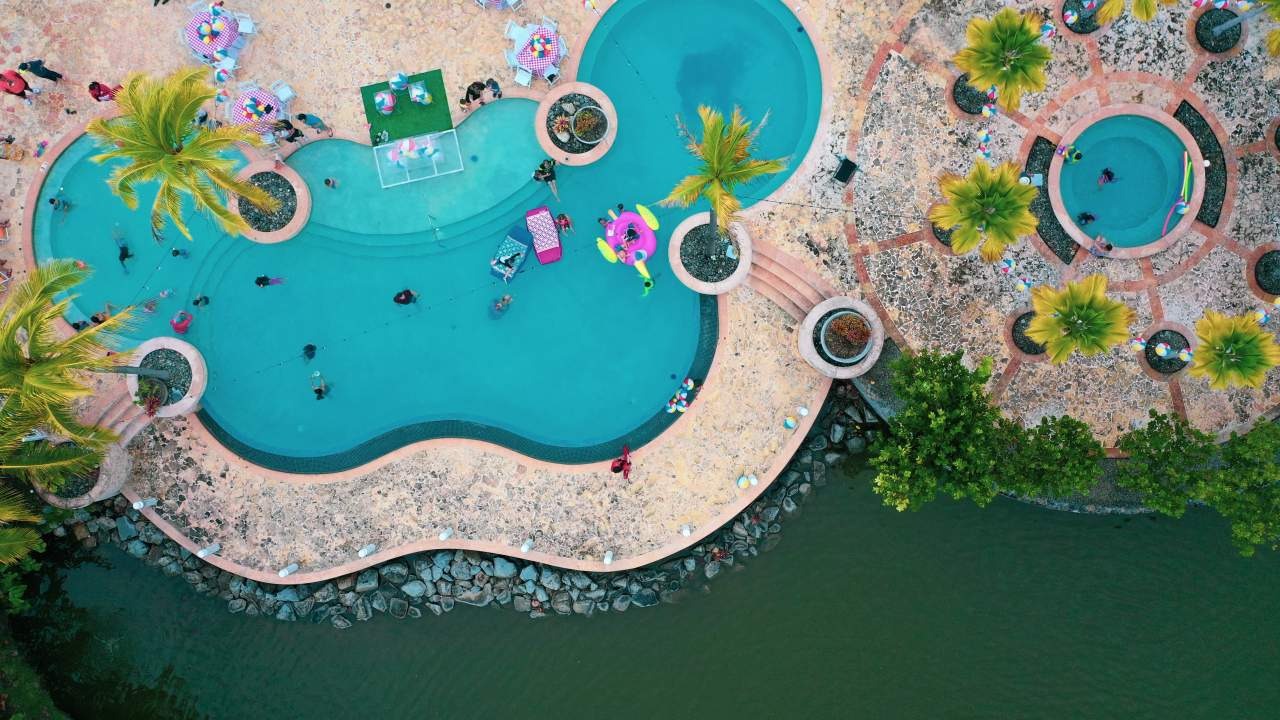 Brush sediment from pool walls
You have to understand that the walls could also make your pool dirty. Algae and small bits of debris usually get stuck on the pool walls, including your fixtures, such as ladders, diving boards, and even sliders. Our Pool Maintenance Boise professionals advise owners to brush them off weekly to remove and prevent debris from building up and causing some harmful effects to your swimming pool. Use a brush to remove them, and bring them close to the main drain for easy removal.
Vacuum the pool
Vacuuming your swimming pool is a great way to remove the tiny debris efficiently. You do not need to drain your pool to remove all the algae and even small particles that could cause adverse effects. Although the machine could be quite pricey for some people, adding this to your pool-cleaning equipment is highly recommended as it would save you money from hiring professionals.
However, when things like this do not help you, there must be something wrong with your swimming pool that needs to be addressed immediately. Our Pool Repair Boise, ID experts will inspect and provide all the necessary services to your swimming pool to make it functional and look better than before, as we have the appropriate tools and the best set of skills to help you fix your swimming pool.
Beautify your pool with a weekly maintenance
You have to understand that maintaining your swimming pool will guarantee clean and safe water for a very long time. This will avoid any damages, which means you will not pay for professional repair services. Plus, it will surely keep your home looking beautiful throughout the years. But if you do not have time to do them, or your pool requires serious maintenance, just talk to a reliable service provider like our Pool Maintenance Boise experts. You will surely have the best pool once cleaned regularly.